Description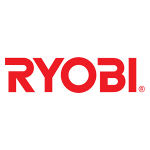 COU Series
EXCEPTIONAL PERFORMANCE-EXCEPTIONAL VALUE
Ryobi's technogy in high quality die-casting and advanced production merthods have been combined to produce a highly competitive range of performance slosers. In-house to 500,000 cycles and incorporating precision rack and pinion mechanisms, hte concealed closer range offes outstanding quality and perfomance at avery realistic price.

FULLY HYDRAULIC CONTROLS
Maximum control over the doors closing speed is provided by the easy to operate hydraulic adjustment, whilst the versatile hydraulic mechanism also allows for 1st and 2nd (as illustrated), ensuring a smooth and independent control over the doors movement. The added benefit of a latching speed control is available with the COU-50 series.