Description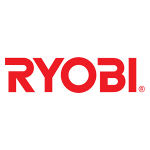 Product Features

Take a quality product and make it better. that's the secret behind ryobi's emergence as the world larest diecasting company. and why you can depend on ryobi floor hinges for years of lasting service. buillt to procise tolerances and fashined from high tensile steel, all ryobi floor hinges have passed some of the most rigid quality assurance test ever devised.
QUALITY ASSURED
higher opening / closing effciency by precise machined ball bearing and special hart-cam mechanism. outstanding durabilty, 1,000,000 cycles tested.
For all temperatues with using – 40 fluid. point oil.