Description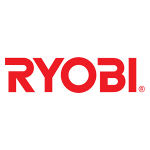 1500 Series
FEATURE
OPTIONAL ADJUSTABLE BACKCHECK
A backcheck feature set and adjusted by an independent valve. When introduced the backcheck stalls the opening of the door around 70 degrees, when doors are violently opened by pedestrians or wind, the backcheck feature reduces the likelihood of damage should contact be made with an adjacent wall or obstacle.

LATCHING POWER ADJUSTMENT
By changing the position of the frame arm on the foot bracket closing force at the latch can be increased or decreased. This can be achieved with the foot bracket in position

FOR FIRE DOOR
D-1500/D-1550 series has models successfully type-tested for conformity to all of the requirements of EN1154 including EN1634 Part. 1

ALL SEASON FLUID
All season fluid eliminates the need for seasonal adjustment.

PERIODIC MAINTENANCE
None required other than to check security of fixings on a regular basis.

VARIOUS FINISHES
D-1500/D-1550 Door series are available in SILVER, DARK BRONZE, METALIC LEMON, BLACK, and WHITE finishes. POLISHED GOLD and POLISHED SILVER are available for a plastic cover as option.

OPTIONAL HOLD-OPEN
The non handed, optional hold open arm allows the door to be held open at any angles between 70 and 180 degrees. The serration type cam never allows a door to fall back. The cam and bearing type hold open mechanism ensures adequate hold open force by adjustable hold open force.

LOW OPENING RESISTANCE HIGHER EFFICIECY
A Precise production for every components based on ryobi's original qualitiy control system of all ranges for less opening resistance and longer durability of 1,000,000 cycles over.