Description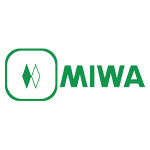 SL77
HOOK LOCKS

With its compact size, the SL77 series is ideal for sliding narrow stile doors.The type with a front striker for router installation is provided also (model:SL77D-1).

When the hook bolt comes out, the door and frame are
simultaneously pulled together. This prevents the door from
rattling.

The"front"and"strike"suitable for door preparations with
routers are also provided (model:SL77D-1).