Description

NSDX-20

Features
For top-opening flap doors.
Built-in damper causes flap to close gently preventing slamming.
Built-in catch holds flap in fully opened position position.
Can also be used with concealed, piano, or butt hinges.
Depending on installation position, opening angle can be set to either 70˚or 105˚.
Successfully passed for the 30,000 open/
close private cycle test.
Closing speed adjustable.
Torque
With 1 stay
Torque = 1.96 – 6.86 N·m (20 – 70 kgf·cm)
With 2 stays, the torque will be doubled.
Torque = Door weight (kg)×9.8×Length from the axis to the centre of gravity of the door (m)
Sold Separately
Mounting plate NSDX-SZ 
Mounting plate NSDX-CZ 
Mounting plate NSDX-AZ for 20 mm aluminium frame 
Mounting plate NSDX-GZ for glass door
SDS-50G for glass door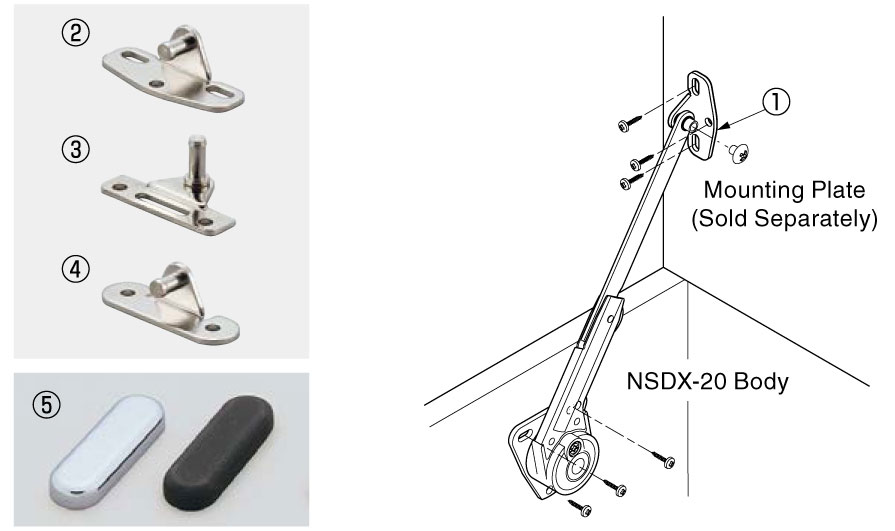 INSTALLATION (OPENING ANGLE 105°)