Description

SDS-C100

Features
For downward-opening flap doors.
Built-in damper causes flap to open gently near fully open radius.
Non-handed.
SDS-C100 has a built-in catch to hold the door in a closed position.
SDS-100 does not have a catch and needs to have one installed
separately.
Torque
With 1 stay
Torque = 3.43 – 4.9 N·m (35 – 50 kgf·cm)
With 2 stays, the torque will be doubled.
Parts Included
Mounting plate SDS-A
Countersunk head tapping screw 3.5×14
Sold Separately

Face plate for glass doors SDS-50G
Color

Body
SDS Face Plate (Sold Separately)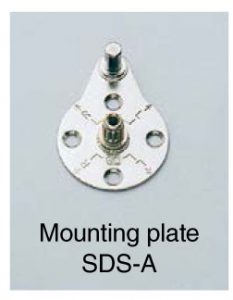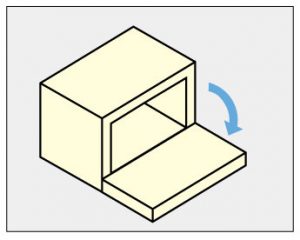 INSTALLATION (OPENING ANGLE 90°)