Description

Features
Standard manually operated curtain tracks perfect for residences, hotels, and hospitals.
Special Wheel-type Rollers for smooth, quiet operation.
Consistently smooth, quiet operation through over 10,000 open/close cycles.

High-quality products at reasonable prices
High-quality at reasonable prices made possible by improvements

based on years of manufacturing and installation experience.

Compact, but still able to support curtain weights up to 20 kg*.


*For two-way draw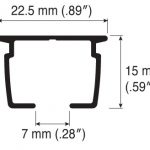 Outstanding performance and
quiet operation
Special Wheel-type Rollers makes smooth,

quiet performance.

Quiet operation when used with Nexty Rollers,

the noise level is only 51 dB.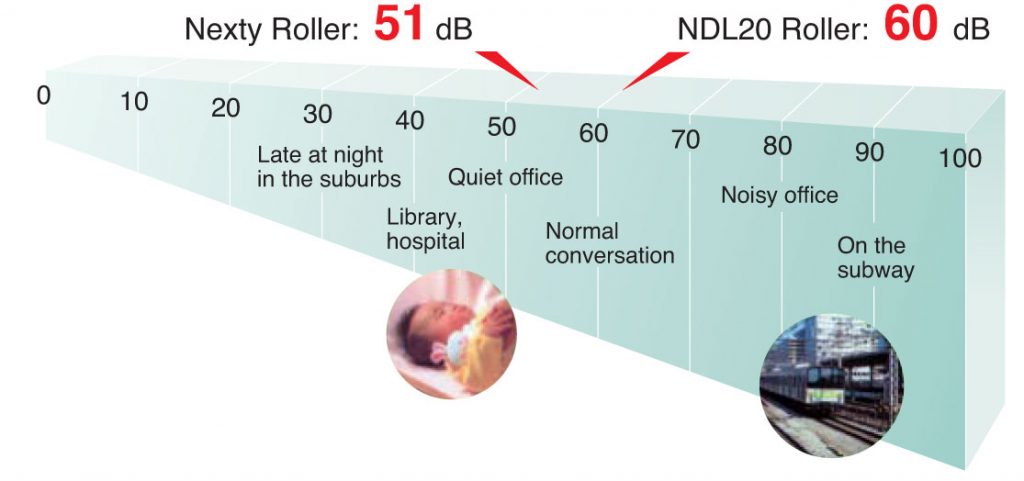 Exceptional durability
Consistently smooth, quiet operation through over 10,000 open/close cycles.


Come in two colors variation
Come in Silver or White colors for easy

application in residences, hotels, hospitals, and other environments.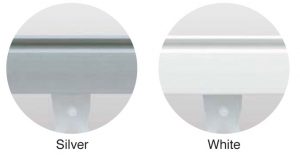 Keep external light out of bedrooms and other spaces
Effectively darkens rooms when used with the Overlap Carrier for Hand.
Perfect for bedrooms and other spaces where shutting out external light is desirable.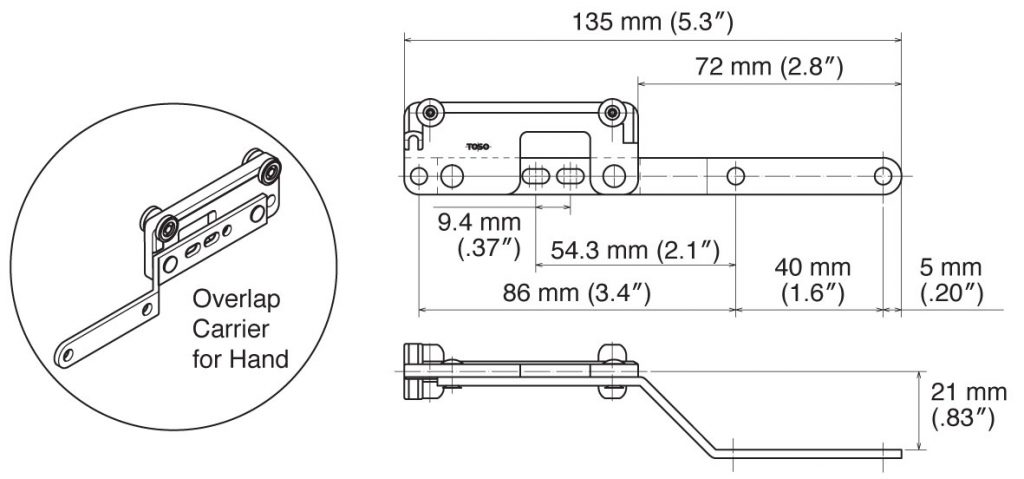 Adapts to various types of installation
Three types of Rollers to match applications and budgets.

Compatible with New Delac brackets and various configurations.
*Refer to the New Delac catalog for more information on these brackets.
The Wave Style creates a feeling of naturally flowing fabric.

The curtains are draped in gentle waves about 1.5-2.2 times the

width of window, resulting in a continuity of pattern and texture.
There is a natural wave in the curtains at intervals of 80 mm (3.2″). 
With its tape and accessories, it creates natural, elegant symmetrical waves.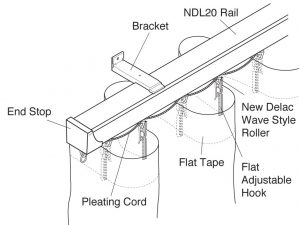 Installation Dimensions

NDL20 Rails
Materials and Finishes